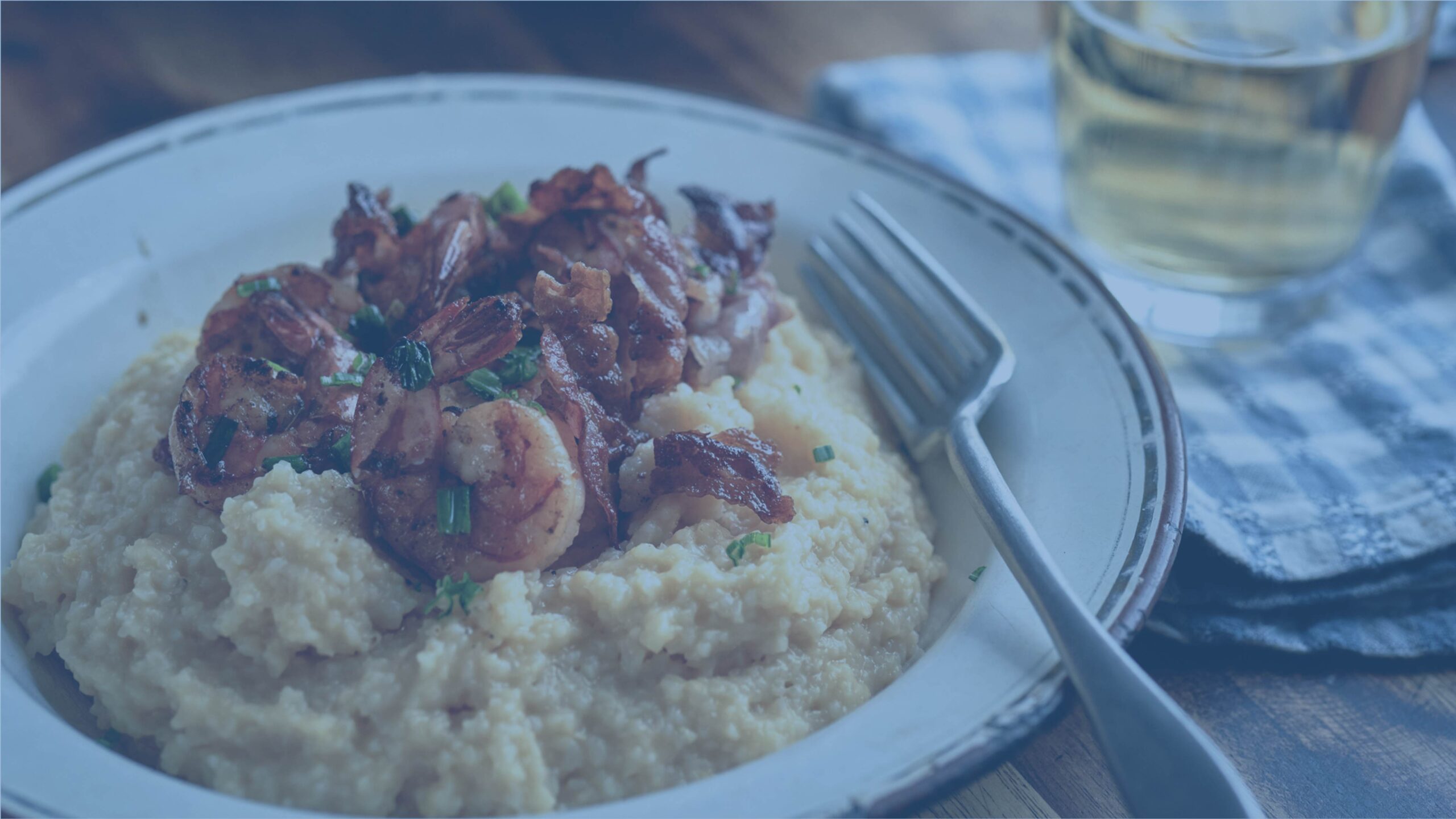 Mission Driven Meat & Seafood, Big Easy Foods, and Legit Fish partnership establishes first commercial-scale source validation and verification solution for the domestic shrimp industry.
Dulac, Louisiana – August 24, 2021 – Mission Driven Meat & Seafood, an innovative distributor with a focus on sustainability, and Big Easy Foods, a premier shrimp processor in the Gulf Coast region, are partnering with Legit Fish, the leading third-party, product validation and traceability company, to bring fully traced Gulf shrimp to their customers. The new partnership will provide the first commercial scale traceability and validation solution to the Gulf shrimp industry. With Legit Fish's system, Big Easy and Mission Driven will now be able to trace the origin, landing date, harvest area, and sustainability profiles of the shrimp they sell to their customers.
Sam Freedman, CEO and Founder of Mission Driven, and Derrick Nagle, Sr. VP of Sales and Marketing at Big Easy Foods, have been working with Legit Fish to fine-tune the traceability of their Gulf shrimp, using Legit Fish's innovative technology. This new partnership will also provide meal kit companies, e-commerce platforms, foodservice operators and retailers with the ability to communicate directly with their customers about the origin and journey through the supply chain of their seafood via QR code-driven landing pages.
"Mission Driven aims to serve a greater purpose while tasting delicious, and the Legit Fish platform enables us to highlight our company's commitment to delivering high quality, sustainable proteins to our customers," explained Sam Freedman. "Consumers want to know where their food comes from and how it is handled throughout the supply chain; I'm thrilled that we can proudly and transparently share this information through our partnership with Legit Fish and Big Easy while also optimizing our high food safety standards."
Big Easy Foods of Louisiana began more than a decade ago, selling sausage and boudin in stores throughout Southwest Louisiana. The company then expanded to Texas, Mississippi, and Tennessee and their product line grew even more when they acquired one of the premier domestic shrimp processors in the Gulf Coast region and began putting their "Big Easy" branded shrimp into grocery stores across the country.
Derrick Nagle, Senior Vice President at Big Easy Foods explained, "Our hope is that this innovative program will continue to enhance our commitment to supply chain transparency of our products from vessel to consumer. This effort supports our sustainability initiatives for our customers and supply chain partners. We are excited to be the first in the Gulf shrimp industry to bring this innovative technology to our valued customers. Consumers are more interested now than ever before in knowing the origin of the food they are eating," said Derrick Nagle.
Dana Bartholomew, Executive Vice President of Legit Fish noted, "We are thrilled to be working with Derrick and Sam, as they grow and build their businesses."
Want to learn more?
To learn more about this traceability platform and how Legit Fish, Mission Driven Meat & Seafood, and Big Easy Foods can provide you with the highest level of authentication and sustainability information not available anywhere else in the market, contact Dana@legitfishinc.com or Sam Freedman at sfreedman@missiondrivenfoods.com to schedule a meeting and virtual demonstration.
About Mission Driven Meats & Seafood®
Mission Driven Meat & Seafood is a distributor committed to supporting sustainable producers and making sure its customers never have to choose between quality, affordability, and doing right for the planet. Its consolidated distribution model involves dozens of suppliers across all protein categories and enables its customers to more efficiently manage their supply chains while reducing costs and carbon footprint.
About Big Easy Foods®
Gulf Island Shrimp (division of Big Easy Foods) in Dulac, Louisiana, is comprised of two plants — Scottco and SeaTang — located right across the bayou from each other in Terrebonne Parish. The exceptional quality of the product is a credit to the character of its workers and the success of Gulf Island is due to the long-term employees who are part of a rich lineage embedded in the foundation of this seafood town and others — a special blend of people who faithfully and proudly embody their heritage at work every day. The industry-laced resumés from just a handful of key employees bring 300+ years of experience to the company.
About Legit Fish
Legit Fish provides patented, cloud-based services to trace seafood supply chains from harvester to processor. It enables supply chain partners and consumers to trace the source of their seafood with increased transparency and accuracy. Legit Fish develops sets of Key Data Elements (KDE) appropriate for each fishery and/or aquaculture ecosystem to authenticate the product. Legit Fish verifies and validates the records against government harvest records using its patented technology. Partners can then share this information with other channel partners or consumers, depending upon their market strategy. The Legit Fish technology is interoperable with existing ERP systems and blockchain solutions.
Contact Information
Dana Bartholomew
(781) 771-8714
dana@legitfishinc.com